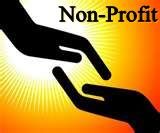 Our Business Concepts are readily available for Non Profit Organizations
As a consulting entity, we take the time to understand your vision and work to impart direction to compliment your endeavors and overcome your challenges.


"Our experience alludes to various levels of insight that will help you obtain your goals and
achieve new levels of success within your ministry ."
The EnVision Intuitive Plan for Non Profit Organizations
EnVision Bostic Design & Consulting provides practical and professional support to assist nonprofit organizations in fully achieving their objectives. We offer focus on overcoming critical growth barriers, well-rounded advice and counseling on business, organizational and personal effectiveness and provide resources, tools and designs to cultivate your work endeavors.

Newly founded nonprofit orgnizations may face obstacles and complicated decisions without the resources available to larger more established institutions. Even as an established nonprofit organization, you may be in search of ...we have services available to assist you. We will identify your objectives and implement strategies that will improve your operation and growth. Taking advantage of our plan can effectively assist you with fulfilling your vision, meeting and exceeding your original goals and furthering the success of your organization.

This plan is designed to assess the starting needs of your organization, tarket each specific challenge that your organization faces and formulate a plan of action that will include the best resources for a practical yet innovative solution. Our plan is customized to meet your organization's needs and our goal is to address your priorities by providing guidance that will assist you in fulfilling optimal performance. You make the election from our proposals on what is deemed most satisfactory to your ministry and its endeavors.
EnVision Experience Plan Details
One of our Consultants will serve as advisor to your company.

From our dedicated team, specialists will be brought in on an as needed basis to provide hands-on assistance.

The first meeting serves as a free consultation. During this meeting, we introduce ourselves and our consulting concepts to your company and have the opportunity to listen and evaluate your companies needs and/or challenges.

Once we understand your company's goals, we can then formulate a plan of action, verify which components of our consulting aspects will be best for you and inform you of the next steps to moving forward.
---
Sign up today for a No-Obligation, Free



Non-Profit Start-Up

Plan




It's free, so you have nothing to lose but great things to gain!

---



Contact Us Today
for A Rewarding New Future!


Beginning a Non-Profit
If you desire to start a non-profit organization, we will show you how to get started. One of the first things to do is to create a Business Plan.


Why do you need a business plan? As the saying goes, "no one plans to fail, but some fail to plan". And we know that your goal is for success - so let us help you put together your Plan for Success!

We will guide you in setting up a business plan that appropriately address your ideas and concepts.
Business Plan Components
Executive Summary Corporation Description
Board of Trustees and Members
Funds Required and Expected Use of the Funds
Financial Statements and Projections
Other Component Considerations
Business Identity
Registration
Forms & Filing
Staffing
Tax Exemption
Permits
Other Regulations