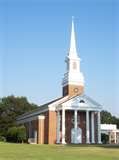 Our Business Concepts are readily available for Religious Organizations

The work of the ministry is indeed a plausible act. We understand the value of time and commitment it requires to provide services to the community and the congregation. It truly takes resources to function properly while performing programs and conducting business as related to the ministry.
As a consulting entity, we take the time to understand your vision and work to impart direction to compliment your endeavors and overcome your challenges.

"Our experience alludes to various levels of insight that will help you obtain your goals and achieve new levels of success within your ministry ."
The EnVision Enlightment Plan for Churches
EnVision Bostic Design & Consulting provides practical and professional support to assist religious organizations in fully achieving their objectives. We offer focus on overcoming critical growth barriers, well-rounded advice and counseling on business, organizational and personal effectiveness and provide resources, tools and designs to cultivate your work endeavors.

Newly founded churches may face obstacles and complicated decisions without the resources available to larger more established religious organizations. Churches that have been in existence for some time may be in search of new strategies for advancing their ministry. No matter the size of your congregation or the lenght of time in existence, we have services available to assist you. We will identify your objectives and implement strategies that will improve your operation and ministry growth. Taking advantage of our plan can effectively assist you with fulfilling your vision, meeting and exceeding your original goals and furthering the success of your organization.

This plan is designed to assess the starting needs of your organization, tarket each specific challenge that your organization faces and formulate a plan of action that will include the best resources for a practical yet innovative solution. Our plan is customized to meet your organization's needs and our goal is to address your priorities by providing guidance that will assist you in fulfilling optimal performance. You make the election from our proposals on what is deemed most satisfactory to your ministry and its endeavors.
EnVision Experience Plan Details
One of our Consultants will serve as advisor to your company.

From our dedicated team, specialists will be brought in on an as needed basis to provide hands-on assistance.

The first meeting serves as a free consultation. During this meeting, we introduce ourselves and our consulting concepts to your company and have the opportunity to listen and evaluate your companies needs and/or challenges.

Once we understand your company's goals, we can then formulate a plan of action, verify which components of our consulting aspects will be best for you and inform you of the next steps to moving forward.
Business
Concepts for Churches
Grant Writing and Reviews
501(c)3
Business Ideas for Growth - membership, finances, expansion
Fundraising
Marketing Concepts for Churches
Advertising
Strategic Planning
Target Marketing
Self Audits
Marketing Planning
Market Research
Market Segmentation
Positioning
Online Concepts for Churches
Virtual Assistant
Website Design
Email Integration
Mobile Integration
Banner Design
Web Video Production
Graphic Concepts for Churches
Church Business Cards
Church Logo Design
Photography Services*
Videography Sevices*
Literary Concepts for Churches
B
rochures
Letterheads
Newsletters
Articles
Financial Concepts for Churches
Money Management for Members
Membership Giving
Building Church Debt Free
Fundraisers
Grants
Social Concepts for Churches
Advertising
Online Presence
Networking
Websites for Churches
Website Design
Website Redesign
Banner Design
Web Video Production
Building Design Concepts for Churches
Architectural Reference
Drawings and Concepts
Blueprints and Seal Documents
Contractors
Property and Land